Some kind words from our 900+ Baltimore tennis players
(65,250 + nationwide)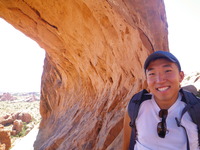 Member Since 06/18/13
Great way to meet other passionate players and get lots of matches. I've met some great friends through this program and the level of competition has motivated my improvements.
Member Since 03/23/12
The league is really attracting some good players! I have learned a lot about myself and my game. You are running an excellent organization and I will continue to spread the good word.
J. Morstein
TennisBaltimore